All-Junior Team
QB Matt Ryan (1st round, Falcons) Ryan's sophomore slump is a thing of the past. "Matty-Ice" is living up to his nickname and is proving to be one of the most clutch QBs in the league despite his young age. This is one position the Falcons shouldn't have to worry about for a long time.
Honorable Mention: Joe Flacco (1st round, Ravens)
RB Jamaal Charles (3rd round, Chiefs) Charles is 2nd in the league in rushing yards and has an amazing 6.3 ypc, yet the back is incredibly underutilized by the Chiefs. The big-play back is quickly becoming a household name in the NFL.
Honorable Mention: Chris Johnson (1st round, Titans), Peyton Hillis (7th Round, Browns*), Darren McFadden (1st round, Raiders)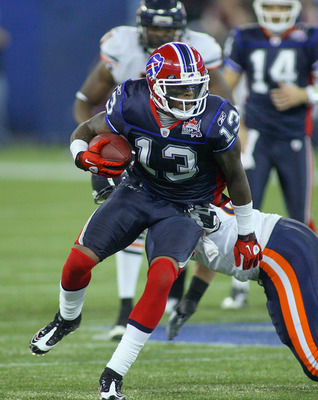 WR Steve Johnson (7th round, Bills) Despite last week's disappointing drop in the end zone and twitter controversy, Johnson is putting together a terrific season, and already has 9 touchdown grabs. He is a reason for hope for the bottom-dwelling Bills.
Honorable Mention: DeSean Jackson (2nd round, Eagles)
TE Dustin Keller (1st round, Jets) Keller is having his best season as a pro and is one of Sanchez's favorite targets, especially around the red zone.
Honorable Mention: Jacob Tamme (4th round, Colts)
OT Jake Long (1st round, Dolphins) The 1st overall pick of the 2008 NFL draft had high expectations, yet has found a way to exceed them. Long is already considered to be one of the top 2 lineman in the league along with the Brown's Joe Thomas.
Honorable Mention: Sam Baker (1st round, Falcons)
OG Josh Sitton (4th round, Packers) He's a big reason why the Packers have improved their of Aaron Rodgers which was terrible last season.
Honorable Mention: Carl Nicks (5th round, Saints)
C Mike McGlynn (4th round, Eagles) Important part of the Eagles' offensive line, which has their work cut out for them with Vick's scrambling abilities. He is a very good run blocker who is able to create holes for LeSean McCoy up the middle.
Honorable Mention: John Sullivan (6th round, Vikings)
DE Chris Long (1st round, Rams) Howie Long's son was the 2nd overall pick in the draft and has been steadily improving each year. He is already one of the Ram's best players and is 2nd on the team in sacks with 6.5.
Honorable Mention: Wallace Gilberry (Undrafted, Chiefs)
DT Sedrick Ellis (1st round, Saints) The Saints defense has been improving the last few years ever since they drafted Ellis. He is the anchor of the D-line and is a good pass rusher and run stopper. Ellis will likely keep improving to become one of the best tackles in the league.
Honorable Mention: Jason Jones (2nd round, Titans)
LB Jerod Mayo (1st round, Patriots) A tackle machine, Mayo has been one of the Patriots' best players. Mayo's defensive leadership has helped smooth the transition of a Patriots' defense that has gotten younger.
Honorable Mention: Curtis Lofton (2nd round, Falcons)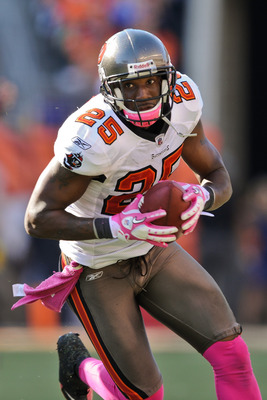 CB Aqib Talib (1st round, Buccaneers) This young ball-hawk is helping Tampa Bay fight for a playoff spot, which is a surprise to many who didn't expect much from a young Buccaneers team. He isn't far from becoming one of the top 2 or 3 corners in the league.
Honorable Mention: Antoine Cason (1st round, Chargers)
S Charles Godfrey (3rd round, Panthers) He is unfortunately on a team going nowhere this season, but Godfrey has been a playmaker in the Panthers' respectable pass defense. He is a very solid tackler and reads QBs well.
Honorable Mention: Kenny Phillips (1st round, Giants)
*originally drafted by Broncos